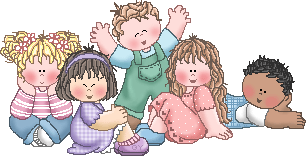 We warmly welcome new friends !
​Welcome to Kreative Kids Family Child Care. I have been an EEC Educator and Licensed Family Child Care Provider since 1991. I own & operate a Family Day Care with our group of friends being newborn to Pre-K.
​
​ I provide a warm loving HOME atmosphere with a great place for children to learn, play, and explore ! Here you get the best of both worlds: childcare and education. Nutritious meals and snacks are served each day following the USDA Food Program Guidelines. Our setting offers both indoor and outdoor play areas for lots of fun and exercise.

​​ I have enjoyed being a part of the growth and development of the many children who have participated in my program here. Each child is very unique and special. It is a wonderful experience to watch them grow through the years.

​​Linda Rowe (978) 851-0719
​


If you are looking for a play group, back up child care, summer time care, or drop in care, give me a call. I may be able to help you on an " as needed" basis. Please keep in mind you are still required to fill out the necessary enrollment paperwork as required by the Dept. of EEC.

**And remember: Always choose a LICENSED program.